About Us
Creative Solutions for Businesses
Terrill Insurance Solutions is an Employee Benefits agency that develops benefit plans tailored to small to mid-sized businesses and organizations since 1980. We specialize in finding creative solutions for businesses while maintaining excellent coverage for employees. We value our clients and work together with to develop the solutions need for team.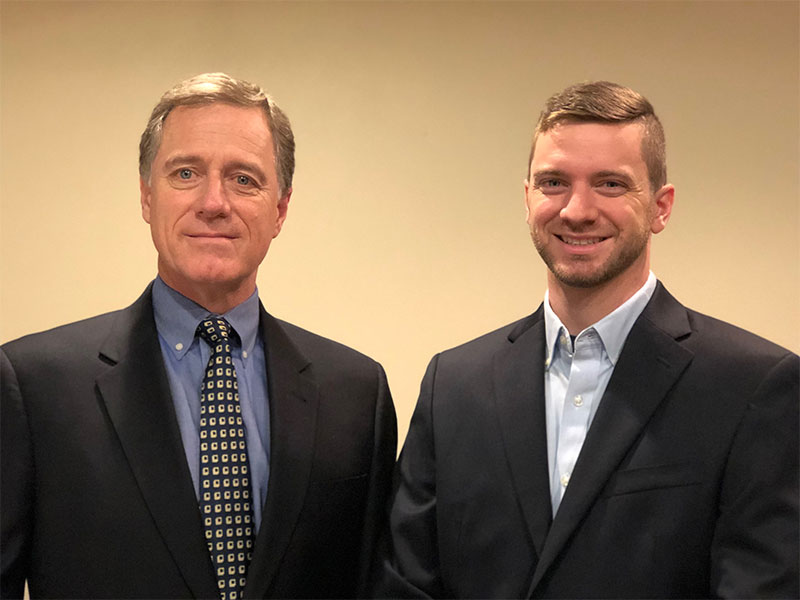 Best-in-class Solutions
United Benefit Advisors® is a Member-owned alliance of more than 140 premier independent benefit advisory firms with more than 165 offices throughout the U.S., Canada and the U.K. Since 2002, Terrill Insurance Solutions and other partner firms have combined their collective power and coordinated resources to obtain the most competitive rates and enhanced employer services through a sea of insurance carriers and technology providers. By collaborating with more than 2,000 experienced benefits professionals, UBA Member Firms deliver ideas, expertise and best-in-class solutions that positively impact employers and make real difference in lives of employees and families.
Our Team
Our Solutions
We work closely with you to:
Analyze your insurance needs, objectives, and concerns, and educate you about the most current insurance products and changing insurance laws.
Formulate a clear plan of action that fits your specific requirements and budget, and implement the plan within your organization.
Respond to your ongoing service needs including claims, administration, and legal issues regarding Cobra, HIPAA, and others.
Assist you with policy renewals and incorporate any changes in your insurance goals and objectives.
Technology & Compliance

The Employee Navigator system gives your HR team an "all in one" system for benefits and HR needs. The Employee Navigator platform centralizes your HR records online and syncs your employee data across multiple systems, including payroll, benefits, and time off. The software makes it easier to attract and retain great talent by offering an extensive benefits package with less benefits administration work. Watch this short video to learn more.

HRWS is an integrated suite of HR knowledge, content and training solutions. These solutions include certified HR experts that answer questions, render advice and follow up with research to resolve issues; more than 200 online training courses that ensure compliance, reduce risk and drive employee engagement; and a comprehensive resource center with all the forms, checklists and tools needed to maintain compliance.
Success Stories
The team at Terrill Insurance have been extremely helpful finding us health insurance over the years. Our issue started trying to buy it before Obamacare when I was rejected by the major insurer in the state because of asthma what was well under control. They offered great solutions and we re-upped with their advice year after year. – Peter M
I was feeling overwhelmed at the thought of finding insurance for our family. Cody made it so easy!! He answered all of my questions right away and helped us find the right plan. He actually cares about what is best for my family, which is amazing. I would recommend Terrill Insurance Solutions to everyone. They are the best!! – Vanessa B
I so appreciate Tom and Cody's expertise! They offered clear, thorough information on the various options available for health insurance, were always prompt and responsive to my questions and requests, kept me informed of changes impacting coverage, and did so in a very understanding and personable manner. If you need assistance in navigating the ever changing insurance maze – I highly recommend Terrill Insurance Solutions! – Jay H